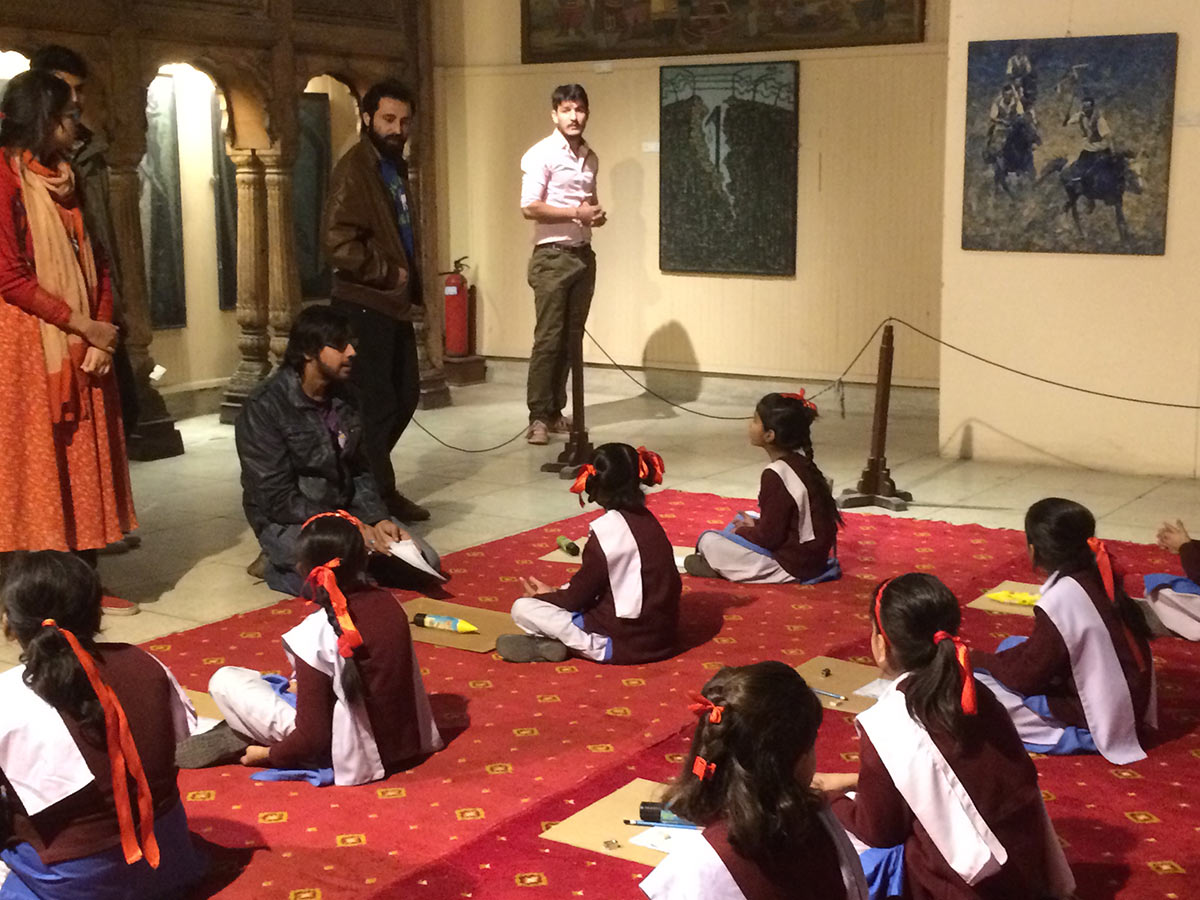 Cultural/Heritage Management Project
1. Lahore Museum Interpretation Project --- The Department of Communication and Cultural Studies and the UNESCO Chair have started an initiative to design research projects about the artifacts and objects on display in Lahore Museum. In this project students developed an understanding of the historical development of South Asian art by first using techniques of visual, stylistic and iconographical analyses, and then by designing an educational product about that particular object. These products/museum educational interactive kits are meant for children of various age groups to enhance their understanding of history and heritage. These products range from storybooks to interactive quizzes, board games, and Internet games. The museum educational interactive kits are being printed in large number and will be placed in Lahore Museum by October 2014.

2. Cultural Mapping --- CCHC&M and the Chair are offering a module to 2nd year students in Cultural Mapping in association with the Lahore Museum. The aim is to train a team to map the cultural heritage of Lahore over time and to develop interpretation material for use by the museum.

3. Museum Talks: Cross Cultural Thinking Through Art. A joint venture between the department of Liberal Studies at the Boston Architecture College and the Department of Cultural Studies at NCA and CCHC&M which focuses on community engagement of students and the public through a discourse on culture and art. This initiative aimed to offer an innovative and rigorous discussion method called Visual Thinking Strategies (VTS) to integrate and create inclusive group discussions and reflective practices, as a research and dialogic analysis tool. By incorporating observational analysis and prior knowledge skills, student's explored museum works of art from around the world and explored meaning in dialogue with other cultures. The initiative encouraged students in both institutions to be involved in museum spaces and propose innovative projects to engage the public in art and history through museums. They worked in parallel using the strategies they learn in class to create new ways to engage the public in art and history through museums. With a goal to teach students new ways to present information on the significance of art, culture and history in non-academic terms to the public, the BAC students used the Museum of Fine Arts in Boston as a case study, and NCA students selected the Lahore Museum to develop their projects.