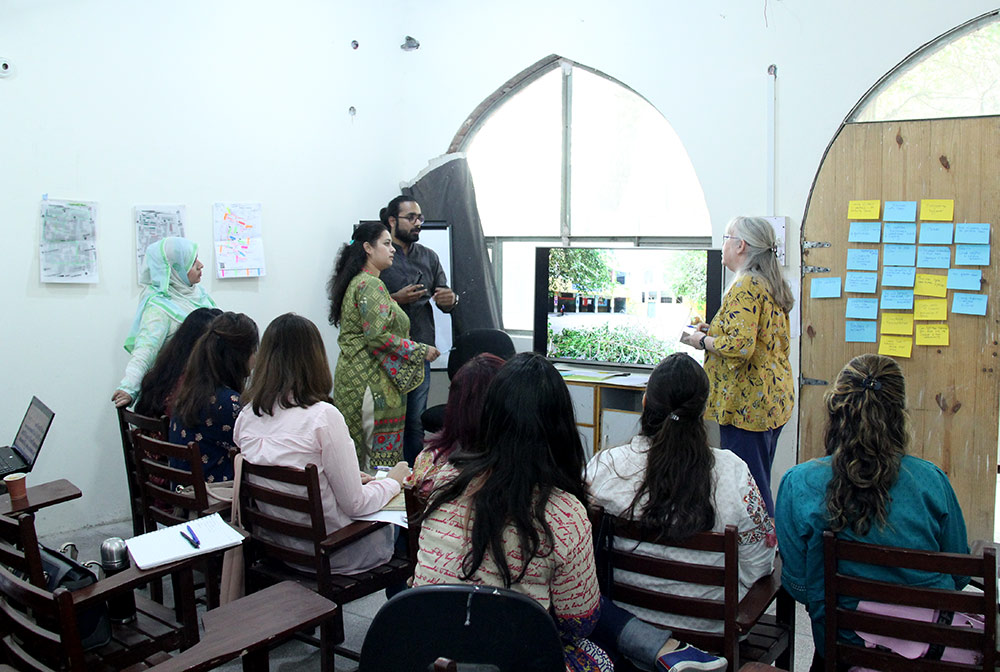 Education
1. Culture Studies - Mphil Program
The UNESCO Chair and CCHC&M in collaboration with Cultural Studies Department (CCS) developed a MPhil program in 2015 with a focus in visual, cultural and museum and heritage Studies. The program aims to encourage local scholarship on South Asian visual and material cultural heritage with a focus on developing tools for researching and collecting data for intangible and tangible cultural heritage, conservation, cultural mapping, museum studies and other visual and material fields.

MPhil Research topics
• The Intangible Heritage of Lahore's Historic Haveli's and its Interpretation
• Reclaiming Heritage for the Dispossessed : A study of Cultural Disarticulation amongst the Soniwal of Diamer.
• Kameer : The Intersection between Memories and Spaces
• Dhaaba: Heritage on Brink
• The Metamorphosis of Craft : A Study of Craft development Policies in Pakistan
• The Popularization of Devotional Practices of Milad in Lahore
• Resource Book for the Craft of Vegetable Dying in Punjab and Options for its Revival
• Traditional Markets in Lahore Walled City and Understanding their Values

PhD Research topics:
• Engineering Heritage: Colonial Steel Bridges of Pakistan
• Reassessing the Role of Stakeholders in Management of Historic Towns

2. Culture Studies - Undergrad program
The Cultural Studies Department initiated a four-year undergraduate program in 2018. With a total of 130 credit hours, the program focuses on a range of diverse fields such as; media and culture, art history and culture and museum studies. Through research work and practical projects, students are are encouraged to explore themes of ideologies, beliefs and belongings, cultural processes, practices and objects, cultural heritage, museum theories and media theories. With a focus on South Asian visual and material cultural issues and perspectives, this specialized program aims to prepare new generations of research professionals and academics.
For more information please NCA website.